About Us
Since 1989, Civcon Contracting has built a formidable reputation with
developers, consulting engineers and local authorities for supplying first-quality
civil contracting work at a competitive price. The experience and reputation
of Civcon Contracting within the construction industry allows clients to feel confident
in the quality of the work, and that deadlines and budgets will be met. The strength
of the business lies in the experience and skills of the key personnel within the
entity. For that reason, a representative of Civcon Contracting is available on site
at all times to discuss any aspect of the works or to advise on the overall progress
of the project.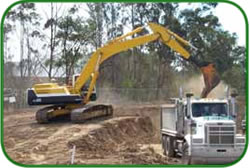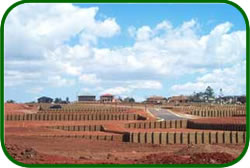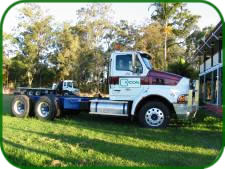 To ensure the safety of all parties (staff, clients, other contractors, site visitors) the
company maintains a strong commitment to workplace health and safety issues,
with a hazard evaluation and work plan completed for each project.
This commitment means also that all plant and machinery is kept in first class condition
at all times, not only ensuring its safe operation but also minimising expensive
downtime during projects. The company's success is based on a simple formula:
experienced 'hands-on' management of each project, backed by sound administrative
support and a commitment to completing work on time and within budget.